After an excellent season on the Blues bench, in which Sarri led the club to a third-place finish in the Premier League and reach the EFL Cup final. The ultimate high during his tenure in London was when he led Chelsea to the Europa League final, before going on to being crowned champions in his final game on the Blues bench.
Now, Maurizio Sarri has returned to Italy, where he has coached for the majority of his career. And from today, he will take over the reins at Juventus with a contract until June 30, 2022.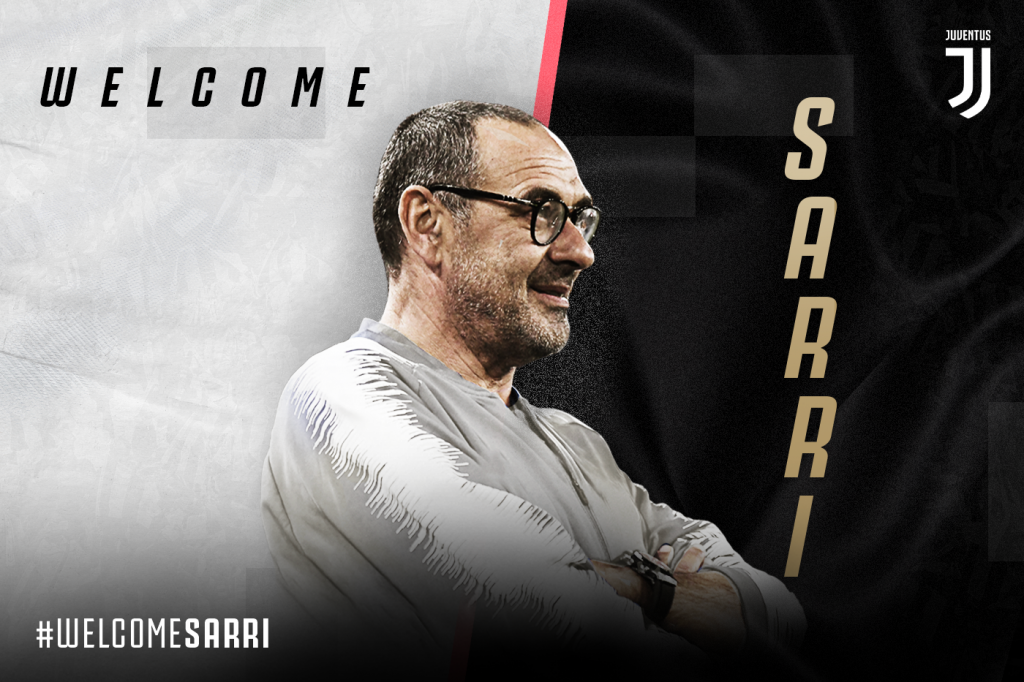 Now at 60 years old, Sarri was born in Naples and spent many years living in Tuscany. In 2001, after spending several years in the world of football, Sarri began his career as a full-time coach. Thus, began an adventure that, since 2005, has taken him to the Serie B championship, leading Pescara, Arezzo and Avellino. But the road to Serie A, however, was still long: Sarri guided, Verona, Perugia, Grosseto, Alessandria and Sorrento, between the Serie B league and the lega pro.
Sarri's legacy has just begun
Then in 2012 the story began… with Empoli: in his initial season, Sarri almost led his team to promotion to the top flight, however, Livorno was able to win in the play-off final. A year later, that same Empoli team finished second and were able to reach a new rank in the top division.
After a successful campaign with Empoli, keeping them in the top league, there were no questions to be asked about the quality of the manager. In 2015, Sarri landed in Naples, where he left his impressive mark on the Azzurri bench.
The Neapolitan team reached 82, 86 and 91 points, from 2015 to 2018: Each seasonal improvement was a Serie A record for the Club. Two out of the three seasons, Napoli avoided the preliminary qualification to the Champions League and advanced straight to the group stages.
Finally, in the 2018/19 season, as previously stated, with Chelsea, Sarri lifted his first European trophy.
And now the adventure begins for him in Turin.